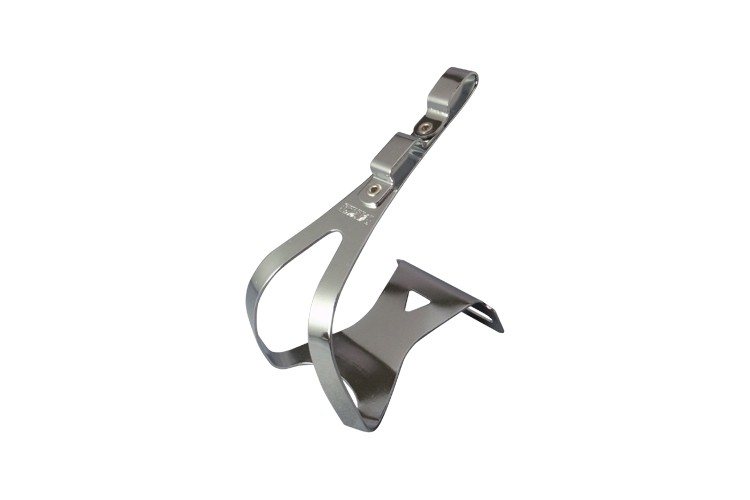 For 2-Buckle strap
Dedicated toe clip for double buckled toe strap.
Each of the branched strap to be mounted through twin strap loop.
Appropriate to think sole shoe.
To fit onto convention shoes such as sneaker, the instep proportion is higher than standard toe clip suitable for bicycle racing shoes.
※Not NJS approved
note
Specifications are subject to changed without notice.