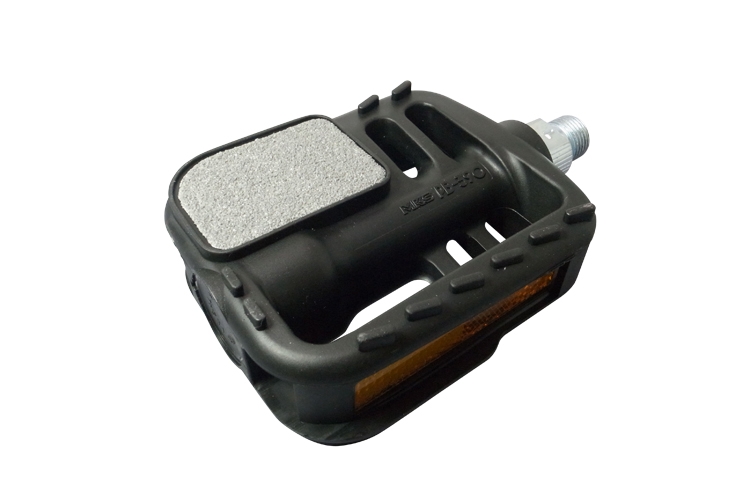 The perfect replacement pedal for a Hybrid, Town, Kids, or beach bike.
The PB-390 is a plastic, double-sided, entry level pedal featuring built in reflectors and rounded edges that prevent scratches if the bicycle falls over or is pushed against another bicycle in a rack.
The unique aspect of this pedal is that approximately 1/4th of the surface is a slightly concave platform that's been covered with grip tape, while the remaining 3/4th's of the pedals profile has a concave, low and wide molded tread.
This grip tape provides a large contact patch when wearing smooth sole shoes such as dress shoes or heels and the molded treads pair well with sneakers, making this pedal a good match for all types of shoes.
note
※Size:W=width(mm)、L=length(mm)
Specifications are subject to changed without notice.