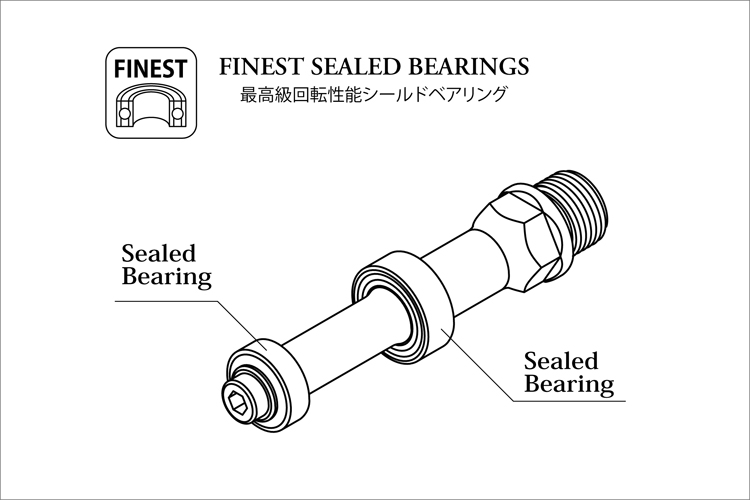 NJS Pedals with the FINEST SEALED BEARINGS are hand assembled and adjusted each by each.
We set combinations of 0.03mm to 0.2mm class ultra-thin shims to keep best adjustment without any play to assure the most smooth pedaling quality.
※Do not dismantle the cartridge sealed bearings since these items are accurately adjusted maintenance free parts.
※Do not inject lubricant into cartridge sealed bearings because lubrication fluid stimulates grease leakage and shorten bearing life span.

Pedals