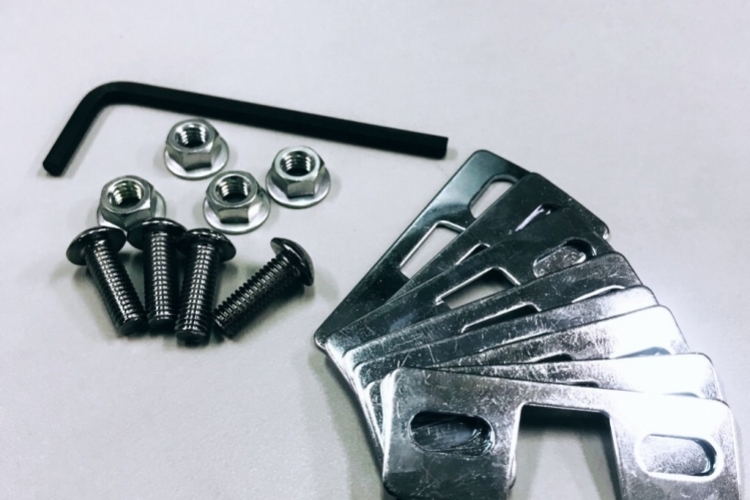 The Toe Clip Spacer kit provides a custom fit for all MKS toe clips and is also cross-compatible with most other brands of pedals and toe clips. The Toe Clip Spacer kit enables consistent and precision foot placement on your pedal. These spacers are installed between the pedal step-plate and the toe clip to adjust the forward reach of the toe clip in 1mm increments up to 4mm.
The Toe Clip Spacer kit includes 8- 1 mm thick steel spacers, 4 -14mm bolts. 4 nuts, and a hexagon wrench for installation.
note
※Size:W=width(mm)、L=length(mm)
Specifications are subject to changed without notice.